Texas-Certified Food Manager Course
Our online Texas Food Manager Training Program/Course gives you all the information you need to take the online Texas Food Manager Exam with confidence. This Texas Department of State Health Services-approved course covers everything you need to know to become a certified Food Manager.
While other courses merely present basic food manager information, our course is Texas DSHS-approved. All the information you need to know for the Food Manager Exam is in our online program.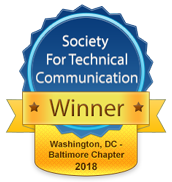 Our Food Manager Course covers the following:
Foodborne Diseases
Food Protection
Food Handler Practices
Food Service Facilities
Management Practices
Hazard Analysis Critical Control Point Plan (HACCP)
The course is 14 hours long and has no final exam, just end-of-module quizzes. It's a 100% online course so you can take it at a time and pace convenient to you. We also provide customer support via phone and online live chat.
Do I Need to Take the Food Manager Course in Addition to the Food Manager Examination?
It is your choice whether to take both the Food Manager Program and the Food Manager Examination, or to just take the examination alone. The State of Texas does not require but strongly recommends those intending to take the Food Manager Exam to complete a Food Manager Program first.
Obtaining Your Food Manager Certificate
Upon successful completion of the Food Manager Examination, your certificate will immediately be available online for download.